Things We Do:
Day of Service Luncheon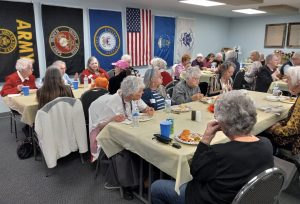 In honor of National Service Day in October, we provided food for the monthly Spouses Luncheon at our local Welcome Home Alliance for Veterans nonprofit.
---
DAR Wreaths for Veterans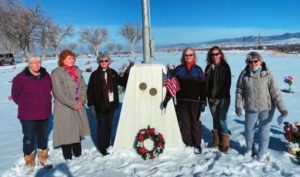 In December we place wreaths at veterans memorials at our local cemeteries.
---
National Day of Service at Ute Museum, 2020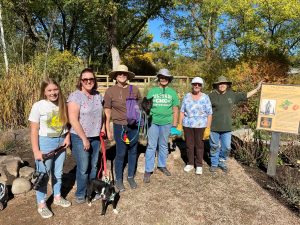 For National Day of Service, we put in a day's work cleaning up the Native Plant Garden at the Montrose Ute Indian Museum. The DAR in Montrose has continuously supported the Ute Indian Museum since 1924.
---
Fourth of July Parade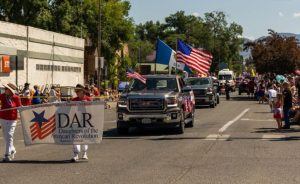 Uncompahgre Valley Chapter's entry in the Fourth of July Parade. We also handed out over 500 American flags along the parade route.