We honor and pay loving tribute to the memory of the following women. Their dedication to the historic, educational, and patriotic objectives of our Society has inspired all of us in our daily work for God, home, and country. The intangible tributes to these women remain our commitment to continue their pursuit of excellence in all endeavors.
Mrs. Edith Russell Beacham


Ann Powers Brougham (Mrs. Erwin)


Jean Helen Palmer Cornett



Claudia Joan Kinney Delgado


Lois Jean Ladage


Dorothy 'June' Larsen (Mrs. Joe)


Lora Nadine Lillpop


Jetoria June Woods Merry


Dorothy Kelso Moon (Mrs. Howard)


Elaine Seay Ricker (Mrs. Charles)


Dorothea Schick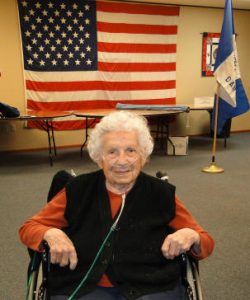 Uncompahgre Valley Chapter NSDAR honors Dorothea Schick. Dorothea became a DAR member in 1974 and a member of the Montrose Uncompahgre Valley Chapter NSDAR in 1993. She was a great friend and a wonderful inspiration.

Claris Gretchen Blake Stock (Mrs. Allen)


Shirley Baker Sutphen (Mrs. Earl)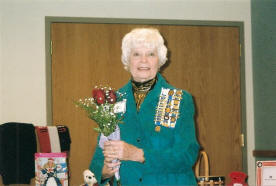 Uncompahgre Valley Chapter NSDAR honors Shirley Baker Sutphen. Shirley served as our Chapter Regent from 1997-1999 and 2006-2007.
Lena Beatrice Jones Taylor


Mary L. Smalley Wood (Mrs. D.G.)


Connie Barbara Zwicky (Mrs. M.L.)